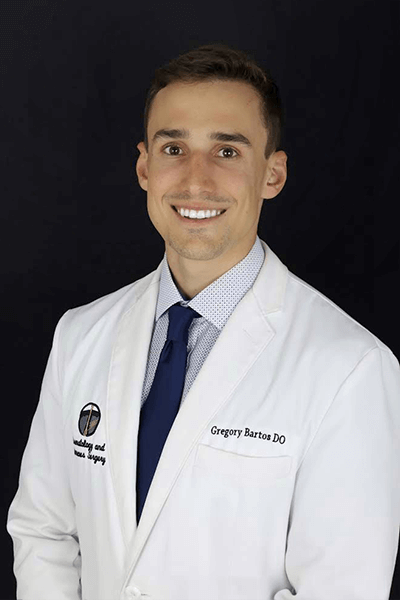 Dr. Gregory Bartos has now joined Imperial Dermatology! With dynamic training across renowned institutes in Broward and Miami, Dr. Bartos commands expertise in complex medical dermatology, cosmetics, Mohs micrographic surgery and cutaneous oncology. Dr. Bartos is an esteemed author in both domestic and international journals on topics of psoriasis, atopic dermatitis, dermoscopy, skin cancer, and cosmetics. Beyond his professional achievements, Dr. Bartos is known for his compassionate nature and dedication to patient care and training of the next generation of physicians.
Dr. Bartos obtained his Doctor of Osteopathic Medicine (D.O.) degree from Nova Southeastern University College of Osteopathic Medicine, followed by a transitional year residency at Larkin Community Hospital. After that, he completed his ACGME accredited Dermatology Residency at Larkin Community Hospital in Miami Fl. Dr. Bartos continues to remain active in the field of dermatology with ongoing research, lectures, and training of medical students and residents.
Dr. Bartos enjoys an active lifestyle of soccer, beach volleyball, fishing and farming.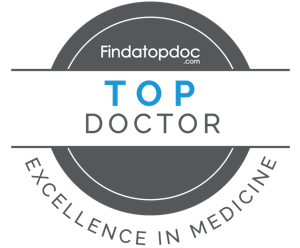 Reviews
"Wonderful, friendly staff and Dr. S Bartos is the absolute BEST. Very efficient and detail oriented"
D.N.
Google
"This is an amazing office. The staff is very attentive and friendly and Oana/ Sabrina are very lovely receptionists. Alexa is also an amazing assistant to the the great Dr.Bartos. 10/10 experience"
L.K.
Google
"Great customer service!! I got a warm welcome from the receptionist when I first walked in. I felt very taken care of by the staffs and especially by the doctor; Dr. Gregory was amiable and professional."
K.R.
Google
"Everything was excellent! Dr is very kind and answered all my questions with patience"
P.G.
ZocDoc
"Amazing he's my guy from now on."
R.W.
ZocDoc