Ozempic face? Droopy skin? Not here!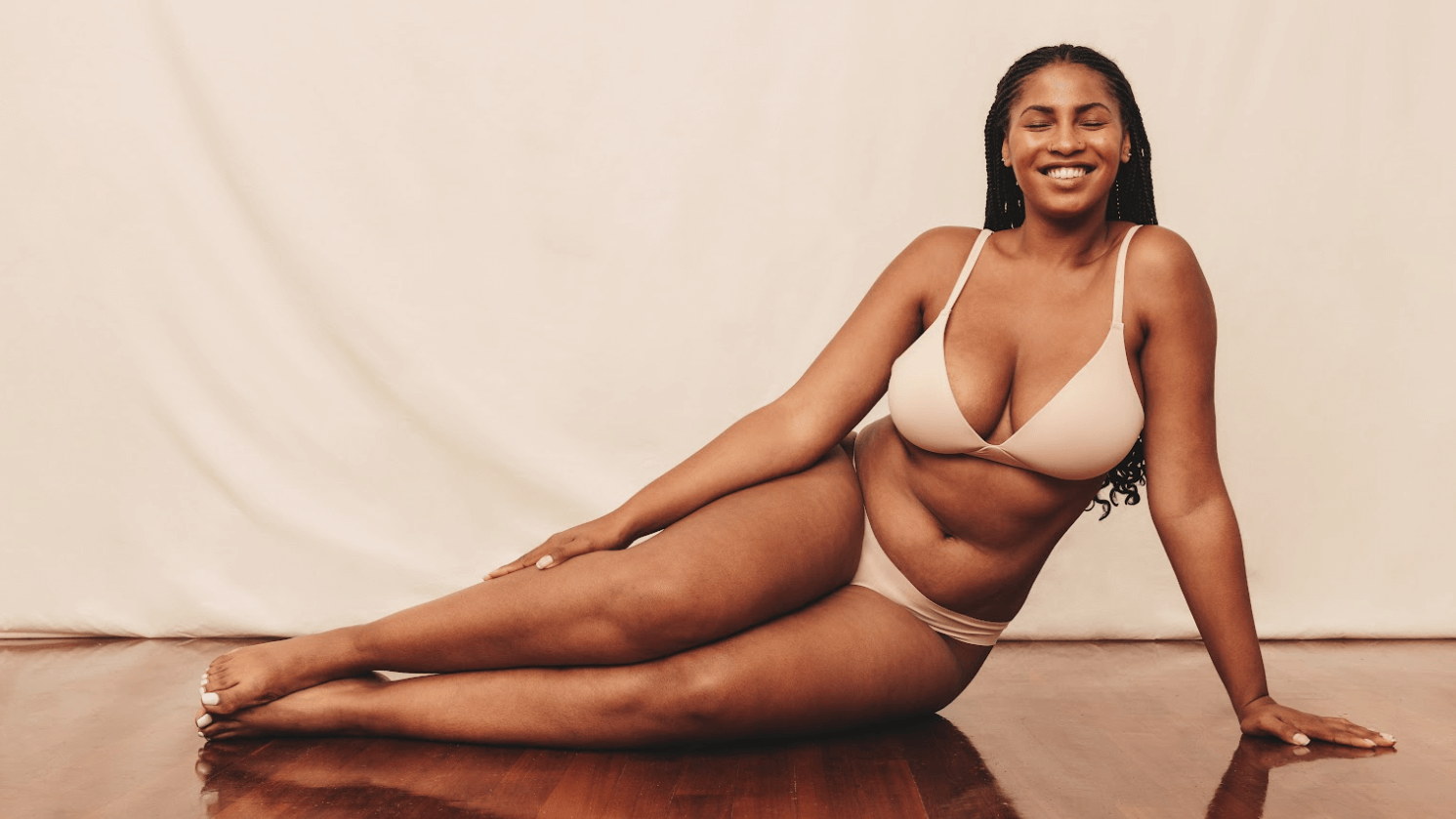 Weight loss is a common goal for many people, but it can be difficult to achieve on your own. Imperial Dermatology now offers semaglutide injections to reduce hunger and increase feelings of fullness — meaning you can eat less and still feel satisfied. Double board-certified dermatologist Dr. Simona Bartos can combine these injections with weekly skin tightening treatments through EVOLVE and EVOKE for an ideal solution for weight loss and skin drooping.
Our Hollywood, FL clinic is proud to offer custom weight loss programs that help address the unique needs of each individual. Call now to set up a consultation and learn how semaglutide injections and EVOLVE RF/EVOKE RF treatment can work to achieve your cosmetic goals.
How do semaglutide injections help with weight loss?
Semaglutide injections are becoming increasingly popular among men and women who are trying to lose excess weight. The medication works by increasing glucagon-like peptide 1 (GLP-1) agonists. This is known to make people feel fuller for longer periods of time. Patients also report being finally able to do portion control and not overeat.
Dr. Bartos can determine the appropriate dosage for your weight loss needs, and then guide you through the process of safely administering the injections. Patients are excited to find that semaglutide injections are not only safe and effective but also provide long-term outcomes.
What is EVOLVE RF and EVOKE RF treatment?
Weight loss can lead to sagging or loose skin, and this is where EVOLVE RF treatment comes into play. The noninvasive procedure uses radiofrequency energy to stimulate collagen production, burn fat and improve the elasticity and turgor of your skin. Patients use EVOLVE skin tightening on areas like the arms, stomach, thighs, and buttocks to achieve a toned and contoured figure.
EVOKE RF is used to tighten and sculpt the jowls, lower face and the under-chin area.
Patients love RF treatment because it's safe, comfortable, and requires no downtime. Our aesthetic professionals in Hollywood, FL recommend weekly appointments with EVOLVE and EVOKE for optimal results. We also provide detailed guidelines on how to care for your skin before and after each session.
Why combine semaglutide injections with EVOLVE?
When combined, semaglutide injections and EVOLVE RF and EVOKE RF are proven to dramatically reduce body fat while tightening loose or excess skin. Patients start noticing results after several weeks of consistent treatments, and the effects of each session become more pronounced after a few months.
Our patients at Imperial Dermatology report feeling satisfied with how their bodies look after completing our personalized weight loss program. Clothing fits better, exercise becomes easier, and people feel more confident in personal and social situations.
Why work with Dr. Bartos?
Choosing the right provider is an important decision if you are considering any form of weight loss treatment. Dr. Bartos has years of experience in medical, cosmetic, and laser dermatology — meaning she knows how to tailor treatment plans for each patient. Our customized approach to body contouring allows us to help meet your needs in the best ways possible.
Ask about our body contouring program
Fat reduction and skin tightening can make all the difference in your weight loss journey. To learn more about semaglutide injections and EVOLVE/EVOLVE RF treatment, contact Imperial Dermatology and book a consultation with double board-certified dermatologist Dr. Simona Bartos in Hollywood, FL. We understand the importance of feeling good in your own skin, and we're here to help.